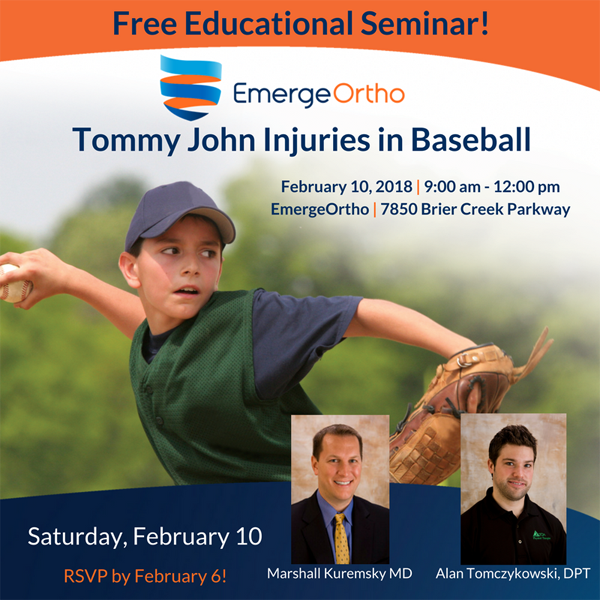 Dr. Kuremsky will be providing a free educational seminar on Saturday, February 10, at the Brier Creek office of Emerge Ortho in Raleigh NC.
He will be joined by Physical Therapist Alan Tomczykowski, DPT, SCS, CSCS, HKC. Alan will share his Sports Medicine expertise.
The seminar is free and open to the public! Those interested would include Parents, Coaches, Athletic Trainers, Therapists, Sports Medicine Providers.
Spaces are limited – so please RSVP by February 6 to
(919) 281-1820
or via email at
Brandon.Sherrell@EmergeOrtho.com
.